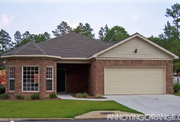 803 Heyapple Avenue
(also known as
The Boedigheimer Residence
) is a house located off of
Heyapple Avenue
in
Fruitville County
, California. This house contains
The Kitchen
in which
Orange
and the rest of the gang live, along with many other foods. The current owner of this estate is supposedly
Dane Boedigheimer
, along with his wife,
Theresa
, and his dog,
Cuddles
. The exterior of the house first appeared in
Best Fiends Forever
, and appeared from time to time since then. This is the area where most of
The Annoying Orange
series takes place. It is a small, one-story house made of bricks with the same kitchen model as the one from Dane's old apartment building. This house was first mentioned in
Kitchen Intruder
on a news report about an attempted knife attack by
Mark the Red Bell Pepper
.
Residents:
Orange
Pear
Little aapple
MarshmLlow
Grapefruit
Grampa lemon
Passion
Squash
Captain obvios
Liam at times
Knife
Pl I mpkin
Zoom
Copper lincoln
Daneboe
Cuddles
Theresa
Mama marshmallow
Mushroom
Lou
Gaming grape and his mom
Game ball and his friend
Cucumber
Lady pasta
Nude dude
Cabbage
Cantelope
Balloon
Optimous prime rib
The romenesco
Midget plumpkin
Oranges sister
Bruce
Walnut
Mike3d
Euro smash
Eggplant
Cbs
Tomato
Broccoli cruse
Marty meatball
Yam
Sunflower
Party rock
Rock lobster
Mocking jay
Clausious cauliflower
Grapefruits siss
Gingerbread mailman
Peach
Nectarine
Brorange
Mini little apple
Master chief
Cookie
Iron fist
Blue and cherry
Mysterypotatoman
And mr pencilneck
Ad blocker interference detected!
Wikia is a free-to-use site that makes money from advertising. We have a modified experience for viewers using ad blockers

Wikia is not accessible if you've made further modifications. Remove the custom ad blocker rule(s) and the page will load as expected.