Annoying Orange: Grandpa Lemon
Comment

1
2,343pages on
this wiki
This article is about the episode. You may be looking for Grandpa Lemon.
Grandpa Lemon is the twenty-fifth episode in the Annoying Orange series. This episode marks the first apperance of Grandpa Lemon, an elderly, forgetful, and narcoleptic lemon.
Plot
Orange
sings to himself when
Dane Boedigheimer
places
Grandpa Lemon
on the counter. Orange attempts to annoy Grandpa Lemon, but instead, Grandpa Lemon
reverses the normal process of an average episode
(i.e. sleeping, farting, etc.). Grandpa Lemon is eventually cut by
Knife
(though he falls asleep during the process), gets juiced, and becomes lemonade for more time with Orange (and
Spider
).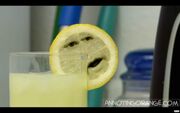 Fruity Question of the day
What ice cream flavor would you like to see in an episode of Orange?
Leave your answer in the comments!
Video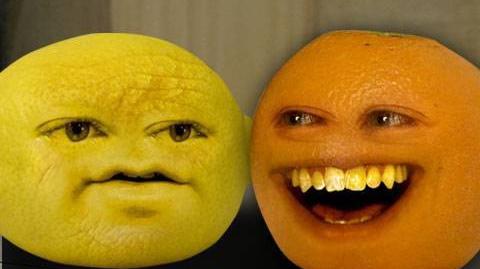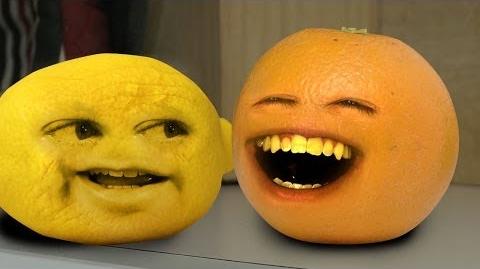 Template:Shorts