"We could really use a "little" help around here."
This article is a stub. Please help Annoying Orange Wiki by expanding it. Thank you!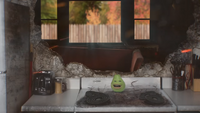 This article may require cleanup to meet Annoying Orange Wiki's quality standards.
Please discuss this issue on the talk page.
Annoying Orange: Man of Peel
is an episode of Season 5. It is a spoof of the film
Man of Steel
, a film about Superman.