Liam the Leprechaun
Talk

2
1,608pages on
this wiki
Liam the Leprechaun
(simply known as
Leprechaun
or
Jolly Green Giant
/
Little Giant
by
Orange
) is a short-tempered leprechaun who appeared in
Luck o' the Irish
and
Annoying Orange vs. FRED!!!
as the main antagonist. He also appeared as a minor character in
Annoying Orange meets Charlie the Unicorn
. He was the main antagonist of the episode
Food Court
.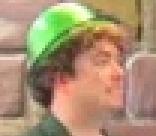 Biography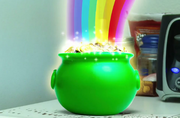 Liam met
Orange
when he lost his pot of gold. Orange found it almost instantly, and Liam gave him three wishes for it. Orange received a whistling pinwheel for his first wish, but Liam took it away becaus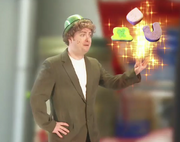 e Orange was too distracted with it to make his second wish. Orange didn't want anything besides the pinwheel and a pot of gold, and he called Liam a "Little Giant", so Liam lost his temper and starts yelling at him. An offended Orange wished Liam would have his pot of gold so he could calm down. Unfortunately, the pot landed on Liam, seemingly killing him, and the pinwheel was taken by
Pear
.
Liam survived and came to get revenge on Orange. He used leprechaun magic to create an illusion so Orange could know what it's like to be annoyed. It was basically an annoying match where the two compatents annoy the crap out of each other until one can't take it anymore. Orange battles Fred Figglehorn while Pear watched. Unfortunately, after a while, they both started screaming so loud that Liam's hypnotic powers couldn't hold up, and rubble from the stadium landed on Liam, smashing him again. Orange and Pear were returned to the real world. But Fred survived and came back in this episode.
Liam returned to get the two pots of gold from a double rainbow. So Liam, Orange, Pear, Marshmallow, and Midget Apple started to argue with each other, which annoyed Charlie the Unicorn. Liam flinched when Charlie was stabbed by Knife.
Liam appeared briefly at the end of this episode while Charlie the Unicorn got stabbed in the kidney by Knife (with a warning from Orange).
Liam first shows up as a magical floating Mistletoe plant. He made Pear and Mandy kiss, since he was Mistletoe. He also gave Midget Apple a copy machine, along with Marshmallow, so he could xerox Midget Apple's butt. Then he heard Orange wish he had never been born, so he takes him to another world and points out how horrible the world is. When Marshmallow is dropped in cocoa, his accent goes back and he says "Ooh! Way to coacoa, aie laddy?", then changed back, knowing he was exposed. He called Orange an apple for not being invited to his party, so they called it even for the holidays and returned to the real world.
Liam came to get revenge on Orange. He used leprechaun magic to send him, Pear, and Passion Fruit to the Food Court. He did not win the case due to Passion's intervention. When the court room collapsed he was squished by a pillar, which sent the fruits back to the kitchen. Despite him being the judge, he lost.
Spin-off
Liam received his own spin-off and YouTube channel. In the first video, it was revealed that Liam was sent to the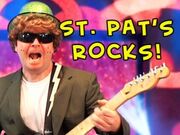 Leprechaun world after his first encounter with
Orange
, and was chewed out for losing yet another pot of gold. The new one he was given was promptly lost to
Grapefruit
, who was offered three wishes, and later by the Terror Dactyl by result of an accident with Liam's magic.

External links
{C